Pecorino Roncione, one of the most natural, good and tasty cheeses ever, which is why it is the epicentre of taste.
Pecorino Roncionethe taste of authenticity with the best products ever. Essence and epicentre of taste representing the refined refinement and elegance of excellent local food, namely: the Vinness.
A true avant-garde dairy product that aims at the future, just like the company that conceived it, denoting that peculiar attention to detail to give it that inimitable and sensational taste.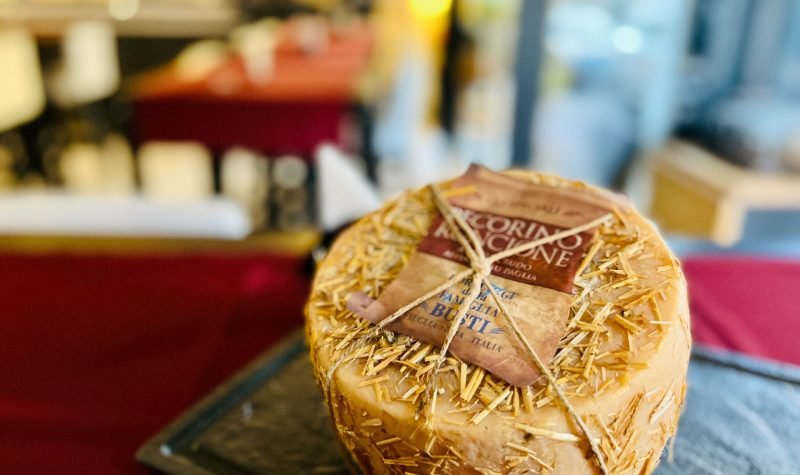 Pecorino Roncione, Tuscan tradition with an eye to the future.
The Pecorino Roncione is one of the most innovative and delicious products ever and represents, in the best possible way, the company that produces it, namely: Caseificio Busti.
Respect for the local cheese-making tradition is one of the fundamental factors of the dairy's Vinness so that it guarantees its customers only the best in handcrafted products from all over Italy.
This is a special cheese that, although it reflects and respects Tuscan dairy traditions, on the other hand tends to aim for the future thanks to technological innovation that allows for a high level of quality highlighted during its production.
A special and representative product, created with the best fresh milk from the farm, processed raw to fully preserve its microbial flora. The result? Cheese perfection.
Pecorino Roncione, Tuscan tradition with an eye to the future.
The Pecorino Roncione is truly a special, unique and inimitable cheese. A product that greatly delights the Vinnessboth for its production method and for the high quality behind its conception. A revolutionary, ancient, traditional, yet technologically advanced and futuristic method.
A cheese that could be described as 'the end of the world', perfect both on its own and as the main ingredient of certain dishes or with other types of combinations. In fact, in this regard, the local food of excellence offers its prestigious wine shop where only the best Italian labels are available. A way to make the right choice and savour and taste this winning and excellent combination (and more).