Great DOC Wines & Paired Flavours
Make yourself comfortable in a cosy and private place,
dedicated to those who love to celebrate the art of wine and the flavours of our Italy.
Every year Tripadvisor celebrates attractions that continuously offer fantastic experiences through the award Travellers' Choice,
Vinness is among the award-winning ones this year.
AUTHENTICITY AND GENUINENESS, THE COMBINATION THAT SETS US APART
Traditional Mediterranean, mouth-watering dishes made with local and fresh produce of the highest quality. An exploration of taste that will be impossible to give up. Culinary excellence linked to traditions, chopping boards of cured meats and farmhouse cheeses selected in this coveted project called: Vinness, the perfect local food. A convivial yet intimate atmosphere that combines experience and the pleasure of good food.
An Innovative and Elegant Winery
From an entrepreneur's project to create a lounge that would be both a place for gathering and tasting, Vinness was born in 2014. A cosy, intimate and reserved place, despite its location in the city centre, dedicated to those who love to celebrate the art of wine and the typical flavours of our Italy.
Convivial, Elegant & Intimate Climate
A story of heart and passion tells the daring enterprise of the founder of Vinness, who wanted to offer his customers only the best of Italian products.
A real journey into the world of taste, through a whirlwind of emotions that are combined with the elegance of a convivial and intimate venue.
Hospitality, Passion & Conviviality
Vinness awaits you with many tasty novelties, to share together the joys of good food and the excellent wines from our cellar, which will be the starting point in the cosy ambience of our restaurant.
Charcuterie boards & Cheeses from Cascina
Also for the cold cuts and cheeses, we could only choose small producers, local micro-farms that, like us, put the importance of the quality of their products first, thus guaranteeing cheeses and cold cuts with a unique, pure and genuine flavour.
PRODUCTS
Our best selection of dishes to enjoy at Vinness.
Elegance, refinement and a refined artistic sense translate into the tasty and pleasant flavour of the delicacies we serve our customers.
All this is guaranteed by the meticulous care we take in all culinary proposals.
Lots of Tasty News
Every day, Vinness Vineria offers a wide selection of exquisite dishes and preparations rich in taste and imagination, ideal for satisfying every desire and preference.
THE CELLAR
Each wine decants the aroma of must and conceals a whole world of different grape varieties, cellar practices and production philosophies that make each bottle unique.
BOLLICINES
The sweet, sparkling taste of a fine bottle to brighten your evenings in company. And remember that if a man says no to champagne, he says no to life!
SHOP VINNESS
The Vinness OnLine sale offers the best selection of labels to guarantee you a pure tasting experience.

The essence, scent and aftertaste of each bottle to be uncorked and enjoyed in company.
Whether it is a simple evening out or an event to celebrate, the Vinness wine shop has the right solution for every need.
Yours Enoteca OnLine.
Enoteca Vinness, your trusted online wine shop, where you can find the best labels. An accurate and continuously updated selection of the best Italian wines.
VINNESS IS DISTRIBUTION OF WINES ON TAP
Restaurants, bars, Vinerie, Pubs, Pizzerias...
With the supply of cask wine for systems on tap, it is no longer the bottle or the packaging that draws attention and it is only the wine that counts.
The advantages of using wine on tap are not few, first among which is the possibility of offering wines from the territory, at the right alcoholic strength, keeping the characteristics unchanged and at a low price.
The use of wine on tap is a useful service for:
restaurants/restaurants and bars/wine bars:
an extra choice for the consumer and an opportunity to differentiate their offer. The use of draught wine such as glera or sparkling white also speeds up and optimises the preparation of cocktails.
mini-markets/food markets: Providing a wide choice of bulk wine encourages customer loyalty by offering unique added value.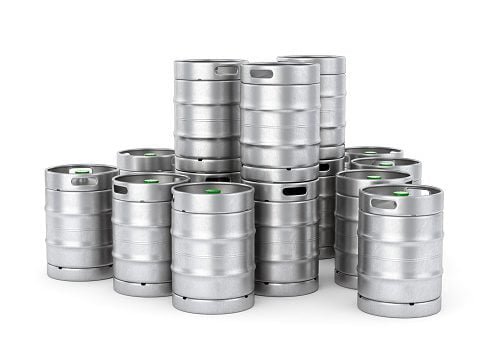 We sell wines in both still and sparkling steel casks of 20 litres and 25 litres.
The sale and delivery of wine kegs is aimed at horeca establishments (bars, hotels, restaurants/trattorias, wine bars) in the Campania.
We offer a wide choice of
Types & Cellars.
BLOG
Elegance and refinement are indispensable elements, typical of Vinness, which are denoted and translated into the restaurant's culinary offerings and refined style.
The 'articles' section reports on some of these facets, showing the transparency of each dish described in meticulous detail and illustrated photographically, also denoting a fine artistic touch.
Lamb arrosticini, the culture and tradition of delicious kebabs derived from the g...
INSTAGRAM
Join us and become part of our community of wine lovers.
Follow us, we will keep you updated with our news.
INSTAGRAM
@VINNESS.WINE.STORE
Follow us on Instagram to stay up-to-date.
THEY SAY ABOUT US
But how much would we credible if it was only our words that defined our work? To you the word...
Subscribe to Newsletter
Stay in touch with us. Enter your details to receive updates on our initiatives.
Do you have a question?
For any queries, please contact us via the form below.
CONTACT US WITH ANY QUESTIONS
You can follow us on your favourite social network, and interact with us in real time.