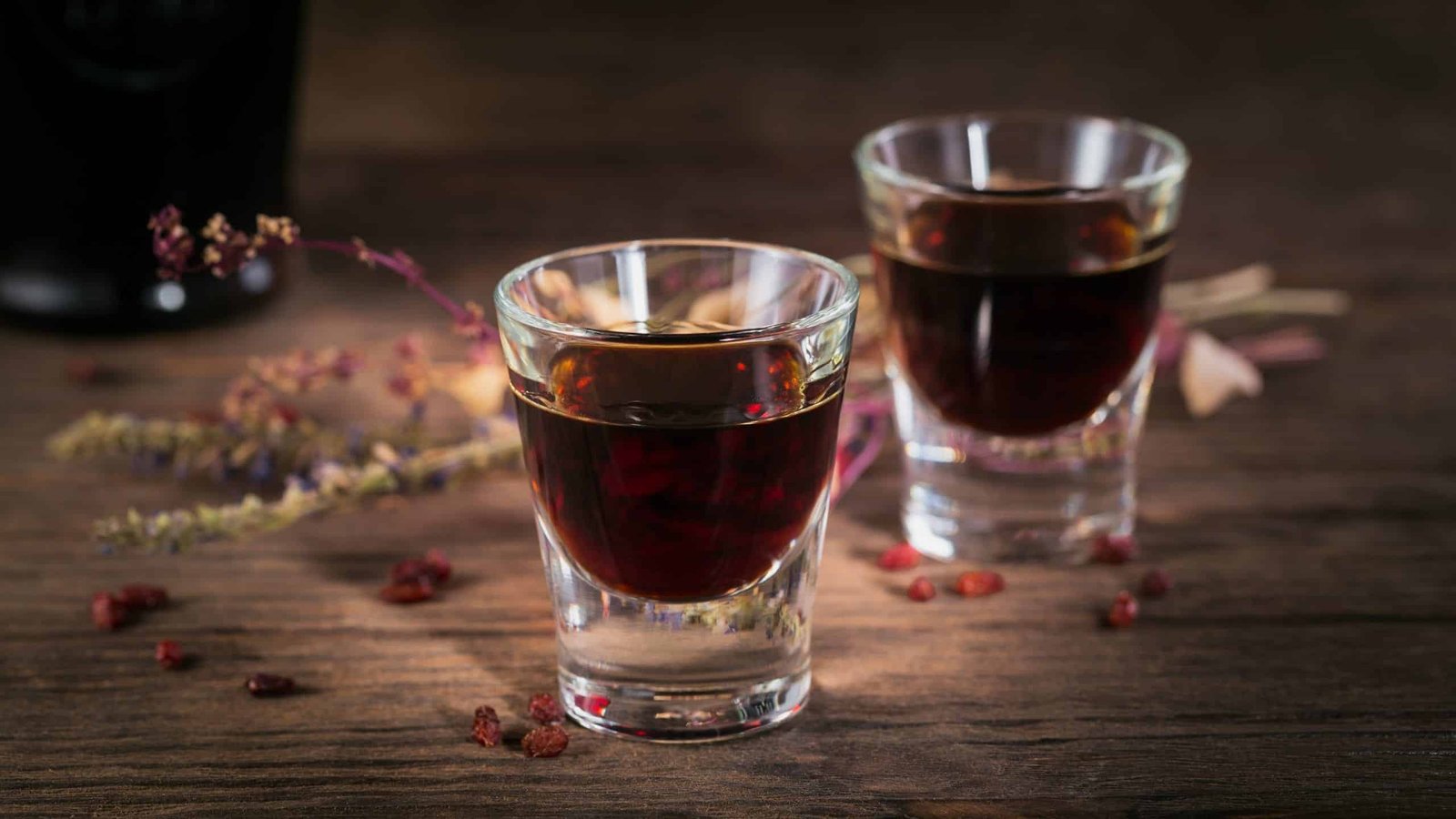 BITTER
The right balance of sweet and bitter with fresh and spicy tones for an ever popular liqueur. A distillate that aids digestion and, when served chilled, gives an explosion of flavour, accentuating its fresh and pleasant taste.
AMARETTO DISARONNO
CL 0.6 | € 4.50
Amaretto is an aromatic liqueur made from herbs and bitter almonds and other ingredients such as cherries, plums, cocoa, various herbs and sugar. The best known is the one from Saronno.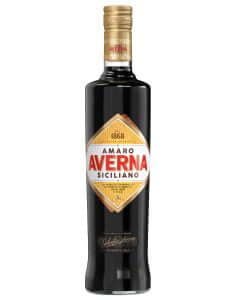 BITTER AVERN
CL 0.6 | € 4.00
Amaro Averna is an excellent liqueur with a full, smooth taste that can be enjoyed neat, with 2-3 ice cubes or at refrigerator temperature.
AMARO AVERNA "RISERVA DON SALVATORE"
CL 0.6 | € 5.00
Amaro in edizione riserva con 18 mesi di affinamento in barrique.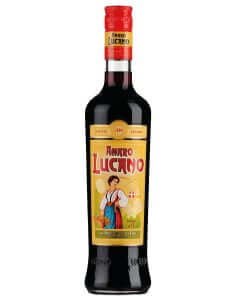 AMARO LUCANO
CL 0.6 | € 4.00
Si presenta alla vista di colore bruno scuro. Dona al naso profumi di lavanda e di eucalipto, che dialogano con nuance eleganti di scorza di arancia e cardamomo. In bocca prevale l'equilibrio dolce-amaro, che si muove su un sorso deciso e avvolgente.
AMARO RAMAZZOTTI
CL 0.6 | € 4.00
Di color bruno limpido e intenso, si apre al naso con un aroma avvolgente e armonico di scorza d'arancia ed erbe aromatiche. In bocca si rivela ben strutturato e persistente, con un retrogusto gradevolmente amaro.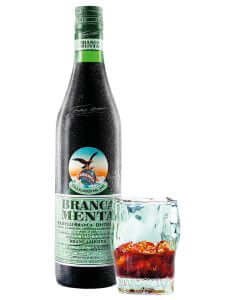 BRANCAMENTA
CL 0.6 | € 4.00
Fernet Branca is a bitter-tasting liqueur composed of herbs and spices from four continents, including agaric, cinchona, gentian, zedonia, galanga, bryony, bitter orange, curacao, then saffron, myrrh, in a vine alcohol base.
FERNET BRANCA
CL 0.6 | € 4.00
Fernet Branca is an Italian bitter liqueur invented by Fratelli Branca Distillerie of Milan in 1845. Famous for its strong bitter taste and the digestive and beneficial properties derived from the herbs used.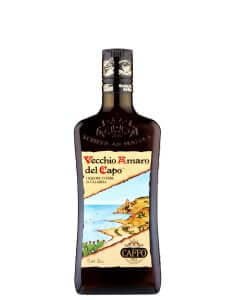 VECCHIO AMARO DEL CAPO
CL 0.6 | € 4.00
Twenty-nine herbs, flowers, fruits and roots from the beautiful land of Calabria, united to offer you an intense experience of pleasure: the bittersweet taste of oranges, the delicacy of orange blossom and chamomile, the intensity of liquorice, peppermint and aniseed.
VECCHIO AMARO DEL CAPO RED HOT CAFFO
CL 0.6 | € 4.50
L'origine di questo Amaro è da ritrovare in un'antica ricetta che i Mastri Distillatori Caffo hanno migliorato grazie alla lunga esperienza in quest'arte. A perfezionare l'insieme di erbe, fiori e frutti l'aggiunta di peperoncino che dona una piacevole nota piccante al composto.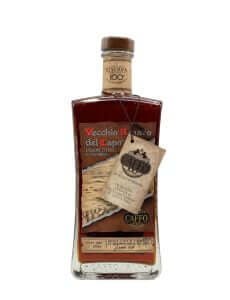 VECCHIO AMARO DEL CAPO "RISERVA DEL CENTENARIO"
CL 0.6 | € 6.50
La sua lunga preparazione prevede l'infusione di numerose erbe, di fiori e di frutti calabresi secondo gli antichi metodi artigianali e l'impiego di pregiate partite di acquaviti di vino invecchiate lungamente in botti di rovere di Slavonia e custodite per decenni in magazzini di invecchiamento sotto il controllo dello Stato Italiano. Il Vecchio Amaro del Capo Riserva 100th Anniversary viene affinato in botti di rovere, in modo da ottenere la massima armonia tra tutti i suoi ingredienti, che gli consente di divenire un raro prodotto da meditazione.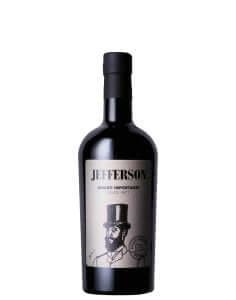 AMARO IMPORTANTE JEFFERSON
CL 0.6 | € 5.00
With its characteristic Mediterranean flavour, it presents itself with intense citrus aromas on the nose. Soft and smooth and very well balanced with a lingering, herbal, bitter finish. Ideal served, with an orange peel, at room temperature or chilled from the fridge (max. 4 °C) or on ice.
ROGER BITTER AMARO EXTRA STRONG
CL 0.6 | € 5.00
Ha un colore rosso intenso scuro e un aspetto leggermente torbido in quanto non filtrato. Gli aromi sono intensi e richiamano gli agrumi, note floreali, speziate e di macchia mediterranea. In bocca ha un gusto deciso e persistente, con un finale piacevolmente amaro.
JAGERMEISTER BITTER
CL 0.6 | € 4.00
Jägermeister is a German herbal bitter produced in Wolfenbüttel since 1934, which is in the tradition of Central European digestives such as Gammel Dansk, Unicum, Gorki List or Becherovka, but at the same time distances itself from them with its less bitter and more amiable taste.
AMARO PETRUS BOONEKAMP
CL 0.6 | € 4.00
Intense and luminous mahogany in colour, it presents a variety of herbaceous and floral aromas on the nose, with hints of withered rose, cherries in spirit and cocoa beans.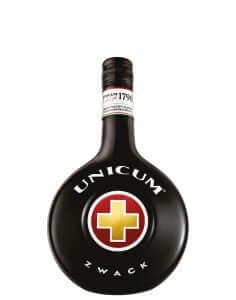 AMARO UNICUM
CL 0.6 | € 4.00
Dark and intense in colour, the nose offers a rich bouquet of dark fruit tones, such as blackberries and jammy plums, followed by bay leaves, juniper, cloves, mint and cocoa. All well integrated with roasted sensations of tobacco and leather. In the mouth it is powerful but soft and enveloping.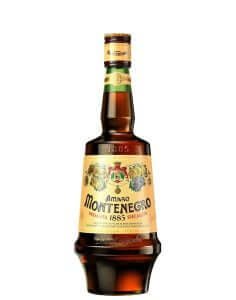 AMARO MONTENEGRO
CL 0.6 | € 4.50
Un amaro dal colore ambrato, che al naso esprime un aroma complesso, e al palato sorprende con un gusto piacevolmente equilibrato tra note dolci e amare.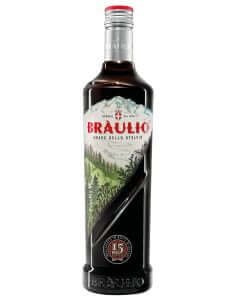 AMARO BRAULIO
CL 0.6 | € 4.50
Un Amaro nobile e complesso, che con i suoi 21° si distingue per gusto e raffinatezza ed è ideale a fine pasto, servito liscio o con ghiaccio per concludere il pasto con un sorso di montagna.
RUCOLINO ISCHIA
CL 0.6 | € 5.00
Rucolino, a rocket-based bitter, is excellent as a digestif at the end of a meal; it owes its characteristic taste to the use of 'ruchetta selvatica', which grows wild on the islands of Ischia, Procida and Ventotene with incredible abundance. The leaves give it a particular aroma and a marked, strong flavour.
AMARO AMARA
CL 0.6 | € 5.00
Dal colore limpido e dorato, l'Amara di Rossa porta al naso un'esplosione di profumi tipicamente mediterranei. Al palato offre un'entrata dolce immediatamente seguita da una scia sapida, aromatica e leggermente amara. Di facile beva.
AMARO QUINTESSENTIA NONINO
CL 0.6 | € 5.00
Si palesa all'occhio con un colore ambrato concentrato. Generoso il naso, incentrato su piacevoli sensazioni di erbe e note agrumate. In bocca è armonico, con un bel mix dolce-amaro, con sentori di pepe e liquirizia su echi di cacao nel finale.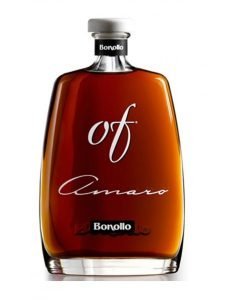 AMARO BONOLLO OF
CL 0.6 | € 5.00
L'Amaro Of e' un'esperienza sensoriale esclusiva ed inimitabile. Nata dalla volont di proporre un Amaro moderno ed innovativo. Delicato al naso. Ricco ed equilibrato in bocca. Le fresche tonalit? agrumate del suo carattere lasciano spazio alle piu' tradizionali note erboristiche che a loro volta evolvono facendo percepire i sentori caldi e intensi caratteristici della Grappa Of Amarone Barrique Bonollo.
VINNESS, BORN IN 2014
We are proud to present our Video
Elegance, refinement, a
utenticit
à, genuineness
à and a taste for beauty, in a nutshell: Vinness. The local food where the
quality rhymes with experience. A range of proposals that reflect
the Mediterranean tradition, in a
convivial and intimate.
The pleasure of good food served for you, now also with photos and videos on the main platforms and social media to keep you up to date.