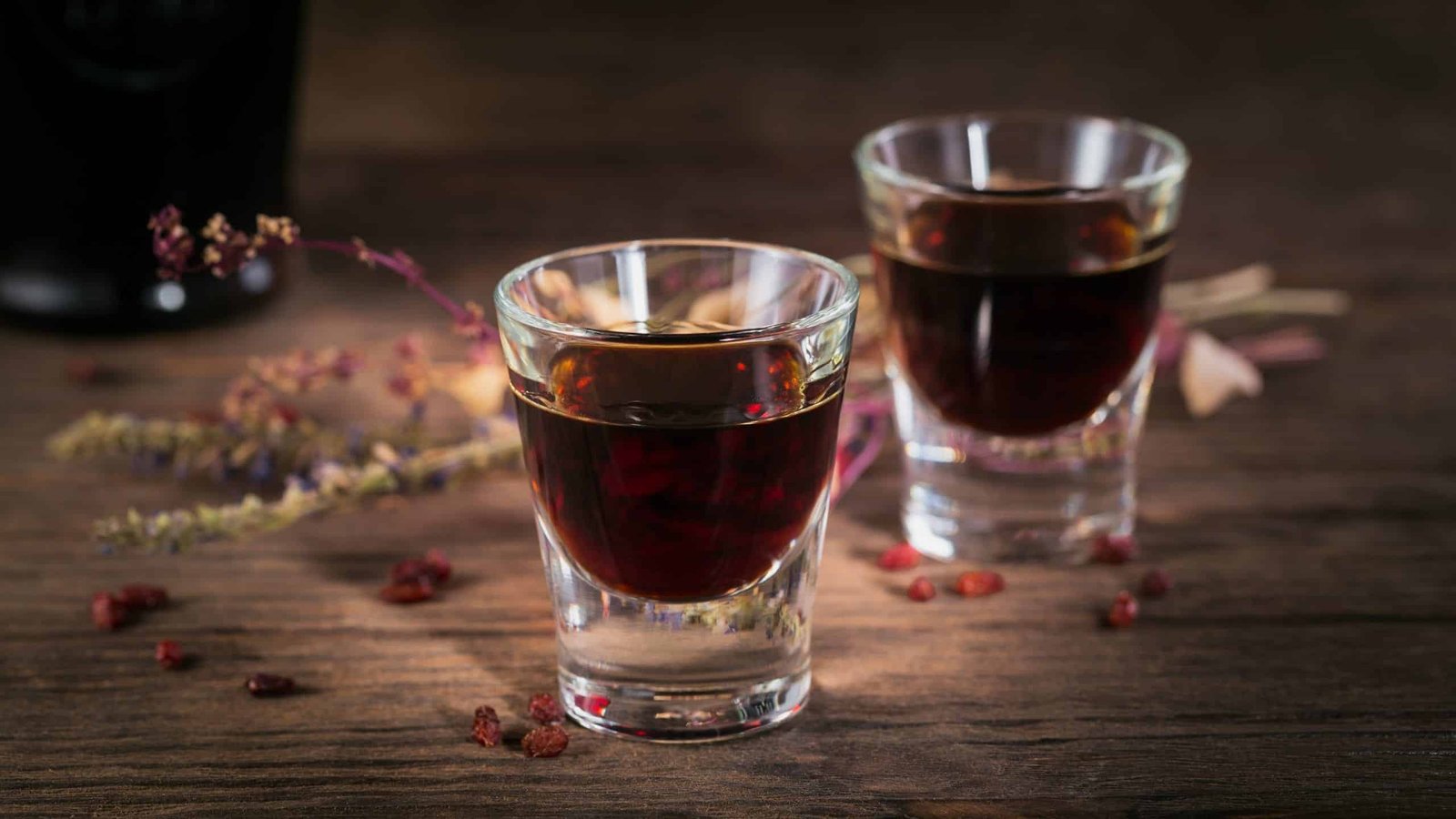 BITTER
The right balance of sweet and bitter with fresh and spicy tones for an ever popular liqueur. A distillate that aids digestion and, when served chilled, gives an explosion of flavour, accentuating its fresh and pleasant taste.
AMARETTO DI SARONNO
€ 4.0
Amaretto is an aromatic liqueur made from herbs and bitter almonds and other ingredients such as cherries, plums, cocoa, various herbs and sugar. The best known is the one from Saronno.
Amaro Averna is an excellent liqueur with a full, smooth taste that can be enjoyed neat, with 2-3 ice cubes or at refrigerator temperature.
Fernet Branca is a bitter-tasting liqueur composed of herbs and spices from four continents, including agaric, cinchona, gentian, zedonia, galanga, bryony, bitter orange, curacao, then saffron, myrrh, in a vine alcohol base.
BRANCA FERNET BITTER
€ 4.0
Fernet Branca is an Italian bitter liqueur invented by Fratelli Branca Distillerie of Milan in 1845. Famous for its strong bitter taste and the digestive and beneficial properties derived from the herbs used.
Twenty-nine herbs, flowers, fruits and roots from the beautiful land of Calabria, united to offer you an intense experience of pleasure: the bittersweet taste of oranges, the delicacy of orange blossom and chamomile, the intensity of liquorice, peppermint and aniseed.
With its characteristic Mediterranean flavour, it presents itself with intense citrus aromas on the nose. Soft and smooth and very well balanced with a lingering, herbal, bitter finish. Ideal served, with an orange peel, at room temperature or chilled from the fridge (max. 4 °C) or on ice.
JAGERMEISTER BITTER
€ 4.0
Jägermeister is a German herbal bitter produced in Wolfenbüttel since 1934, which is in the tradition of Central European digestives such as Gammel Dansk, Unicum, Gorki List or Becherovka, but at the same time distances itself from them with its less bitter and more amiable taste.
Intense and luminous mahogany in colour, it presents a variety of herbaceous and floral aromas on the nose, with hints of withered rose, cherries in spirit and cocoa beans.
Dark and intense in colour, the nose offers a rich bouquet of dark fruit tones, such as blackberries and jammy plums, followed by bay leaves, juniper, cloves, mint and cocoa. All well integrated with roasted sensations of tobacco and leather. In the mouth it is powerful but soft and enveloping.
Rucolino, a rocket-based bitter, is excellent as a digestif at the end of a meal; it owes its characteristic taste to the use of 'ruchetta selvatica', which grows wild on the islands of Ischia, Procida and Ventotene with incredible abundance. The leaves give it a particular aroma and a marked, strong flavour.
BRANDY
The excellence of distillation of barrel-aged Italian wines with their unmistakable, impeccable, sweet smoothness.
COGNAC
A plunge into the vortex of pleasure that conquers your palate through these French spirits, with the aroma of white wine combining with the woody sensation of the barrique and marine or forest scents.
COGNAC HENNESSY VERY SPECIAL
€ 5.0
The VS version is a young and celebrated expression of cognac, aged for at least 24 months in oak barrels, with a soft and enveloping personality and fresh, rounded hints of apple, citrus fruits, toasted almonds and noble woods.
COGNAC MARTELL V.S.
€ 5.0
This is a label for those who love French spirits with a soft and enveloping character, warm and persuasive, characterised by sweet and generous aromas of ripe fruit. Ideal to be enjoyed neat, it can also be used to prepare refined cocktails.
GRAPPE
A distillate with a decisive character and a very strong aftertaste, an authentic and unequalled flavour capable of giving a clear perception of the tones to the hint of its stay in wooden barrels.
GRAPPA 903 BARRIQUE
€ 4.0
Grappa barricata produced by the historic Bonaventura Maschio distillery, a grappa dedicated to the company's founder born in 1903. Distilled in special lambicques from different types of marc, it makes this grappa soft and pleasant to the taste with a delicate but intense aroma.
WHISKY
Distillates that impart varied scents and flavours through the fermentation and distillation of multiple cereals. Distinctive notes with propertiesbeneficial actions that awaken the spirit.
WHISKEY JACK DANIEL'S
€ 4.5
An amber-coloured whiskey, it impresses with its sweet hints of caramel and vanilla, on which smoky and aged notes are grafted. In the mouth, it is characterised by the right balance of sweet and woody flavours and a sparkling, incomparable personality.
WHISKEY JACK DANIEL'S GENTLEMAN
€ 5.0
Gentleman Jack is sweetened through a double passage in Jack Daniels' classic and unique charcoal filters and is a very smooth, sweet whiskey. Colour: Amber. Aroma: Notes of cinnamon, red apple, vanilla and oak. Flavour: Smooth and sweet with notes of vanilla, cereal, honey and light hints of pepper.
JACK DANIEL'S SINGLE BARREL WHISKEY
€ 5.0
The nose is soft with notes of peach and vanilla that blend well with those of oak. The palate is robust and enveloping, dry, with sweet notes of cereal and vanilla that give way to black pepper and wood in the finish.
JACK DANIEL'S TENNESSEE HONEY WHISKEY
€ 5.0
Taste: conveys all the bold character of Jack Daniel's Tennessee Whiskey with the enveloping flavour of honey and a light nutty aftertaste. Aroma: caramel, maple syrup and smoke, maple honey, molasses, chestnut and vanilla.
WHISKEY NIKKA BARREL
€ 6.0
Nikka 'From The Barrel' is a whisky full of character and exuberance. The nose is balanced with floral notes of lilac, fresh fruit and sweet spices in evidence. The palate is full-bodied and punchy, notes of spices and toffee combine with hints of caramel and vanilla.
WHISKEY NIKKA PURE MALT
€ 7.0
Colour: Dark amber. Aroma: Sweet peat notes mingling with sweetened candy, liquorice, green apple and hints of oak. Taste: Initially sweet with peat that transforms into slightly spicy notes and hints of burnt caramel, cocoa and oak.
WHISKEY JOHNNIE RED LABEL
€ 4.5
Bright gold, it opens on the nose with hints of pine, honey, dried fruit and ginger, potpourri and barley malt, enveloped by light smoky sensations. On the palate it is full and corresponding, with a nice pungent, smoky finish.
WHISKEY JOHNNIE WALKER DOUBLE BLACK
€ 6.0
Johnny Walker's 'Double Black' whisky is a very intense, smoky blended, blended with heavily peated single malts from Ilay and the West Coast and aged in old, toasted casks. Creamy, velvety and intriguing, it is characterised by smoky aromas of vanilla and citrus, malt and black pepper.
LIQUORS
Sweetness and creaminessFor a sophisticated taste mix in every moment of your day. Unique, inimitable and original: a wide range of Vinness branded spirits for an unrivalled selection.
Baileys Chocolat Luxe offers a delicious combination of bitter cocoa and intense caramel. Spoil yourself and savour the rich, sophisticated taste. Serve it over ice with the garnish of a fresh raspberry for a sophisticated experience.
Baileys' Original Irish Cream is a unique recipe that combines premium aged whisky with premium cream, to which refined alcohol, vanilla and intensely flavoured cocoa beans are added. It is not only the world's first cream liqueur, but also the most popular and famous.
Cointreau is the world's most famous French triple sec, a classic liqueur produced by macerating bitter oranges in alcohol, which in a second step is distilled to find finesse and enhance the aromatic flavour of the oranges.
Strawberry cream liqueur is a liqueur cream perfect for spring, made from juicy strawberries and liquid cream.
A famous, fragrant liqueur at the end of a meal, usually served chilled as an alternative to limoncello or other liqueurs!
Liqueur obtained by infusing melon slices and then mixing them with milk. The product consists of milk, cream, sugar, hydrated alcohol, sodium caseinate, glucose syrup, and flavourings.
Pistachio cream is a must-have product for pistachio lovers. A soft spreadable cream, produced through artisanal production, ideal for spreading on bread and rusks, and very useful for filling cakes, crepes and desserts of all kinds.
An exclusive taste for a low-proof liqueur given by the creaminess of the cream and the exceptionality of real liquorice.
The intensely fragrant and delicately flavoured Foglioli di Procida leaves you with the incomparable taste of lemon leaf in your mouth.
Limoncello is a sweet liqueur, obtained by macerating the peels of lemons and possibly other citrus fruits in ethyl alcohol, then mixed with a syrup of water and sugar.
Sambuca is therefore a sweet and velvety liqueur with a viscous and oily consistency, intense and delicate flavours with low and very strong alcohol content and an absolutely transparent and colourless appearance. On contact with the palate, it remains smooth with arcane flashes.
Dark mahogany-coloured coffee and creamy white milk, Sheridan's once poured offers persuasive and captivating aromas of coffee and vanilla, caramel, spices and butter. On the palate it is smooth, moderately sweet and with a long, intriguing persistence with hints of café au lait.
Dark and intense amber in colour, with typical aromas of myrtle berries, bay leaves, chestnut honey, marine notes and medicinal herbs, it envelops the palate with a moderate sweetness, counterpointed by an immediate bitter note that leads to a consistent, aromatic finish.
PASSITI
Whether you are alone or in company
The raisin wine deep notes of fantasy With dessert or desserts
A glass just before promising 'goodbye'
PANTELLERIA PASSITO 'NES
€ 5.0
The Passito is amber in colour with luminous antique gold reflections. On the nose it offers aromas of orange peel, ripe yellow fruit, candied fruit, dried apricot, tropical hints, nuances of honey, dates and dried fruit.
PANTELLERIA 'PELLEGRINO' RAISIN WINE
€ 4.0
Harvesting at the end of August and the subsequent drying of the grapes give this outstanding liqueur wine its characteristic golden colour with amber highlights. Its intense and very persistent aromas include hints of apricots, honey and dried figs.
ZIBIBBO TERRE SICILIANE 'FEUDO'
€ 4.0
The bouquet is fine and elaborate, with heady nuances of sage and lemongrass. Palate: aristocratic freshness on a soft and ambitious palate. Intense and pleasant fruit with an incisive and delicate taste, as sweet as the sun that caresses the island of its birth.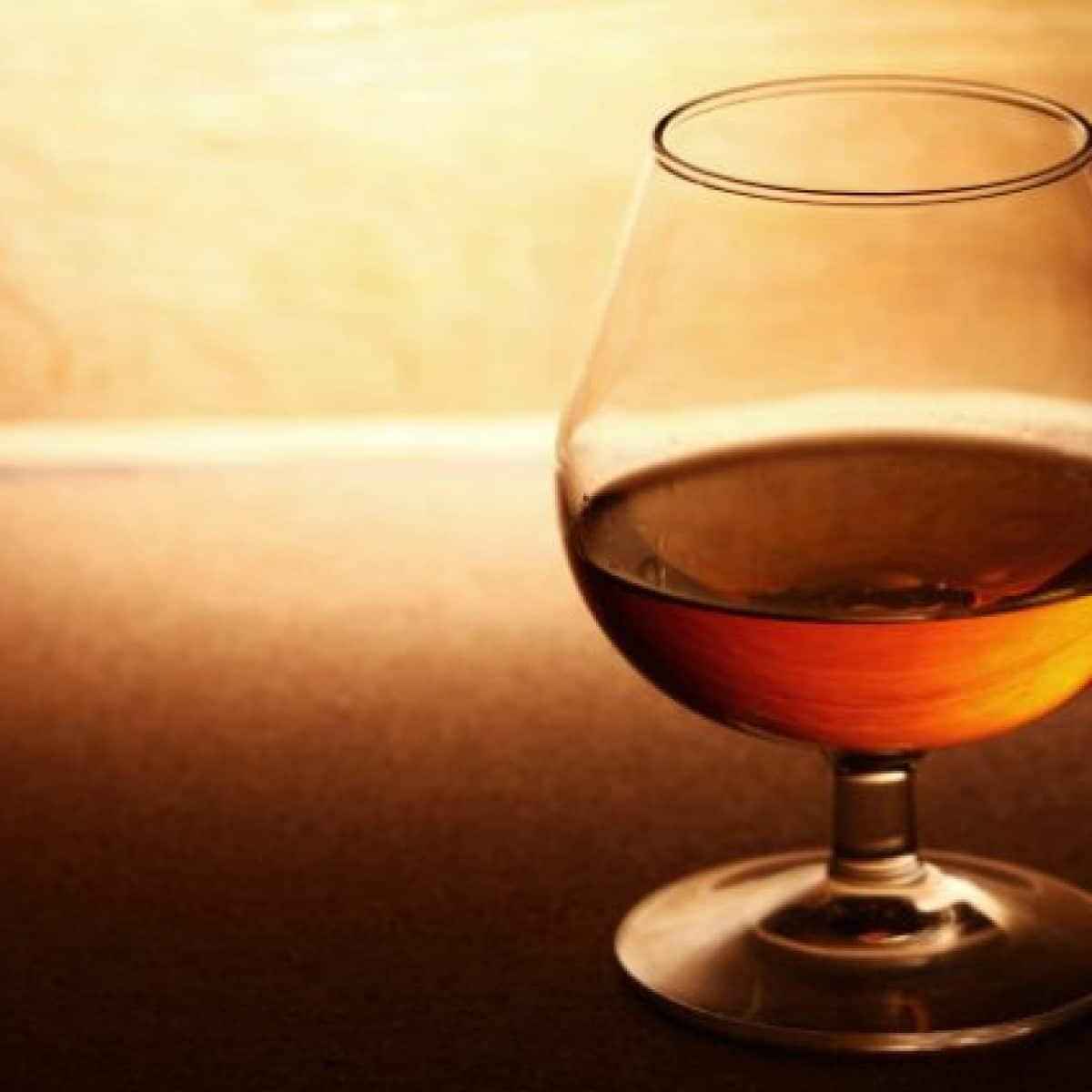 RUM
We serve the best reserves of an excellent distillate that originates from sugar cane. A special aromatic bouquet to be enjoyed simply and naturally.
RUM BARCELO GRAN ANEJO
€ 5.0
Blend of rums aged in Kentucky bourbon oak barrels. Round taste with slightly fruity aromas, hints of citrus and apricot. Notes of caramel and spices linger on the palate, leaving a velvety aftertaste.
DIPLOMATIC RUM RESERVA EXCLUSIVA
€ 6.0
The Rum Reserva Exclusiva Diplomatico is a fascinating, rich and persistent distillate that acquires a remarkable density and aromatic complexity thanks to the superior quality of its raw materials and the long maturation in wood. The colour is a rather dark amber, with vivid golden reflections.
It is a slightly amber-coloured rum, light and fruity on the nose, smooth and delicate on the palate with a long, rough finish in which notes of vanilla, honey and candied fruit are perceived.
KRAKEN BLACK SPICED RUM
€ 5.0
It has a very dark, almost inky colour and a strong spicy aroma, which later opens up very smoothly to the presence of ginger and a slight hint of liquorice on the finish. The Kraken has a caramel, toffee and spicy aroma.
MATUSALEM RUM 7 YEARS
€ 5.0
On the nose, Ron Matusalem Solera 7 Anni is favoured for its notes of vanilla, honey and light roasting. The palate appears extremely creamy with hints of vanilla, maple syrup and dried fruit. An extremely versatile rum, to be drunk in company on the most enjoyable evenings.
MATUSALEM RUM 15 YEARS
€ 6.0
Rum 'Gran Reserva' Matusalem 15 Anni is a Rum with a smooth, complex, enveloping and persistent taste. It is made with high quality sugar cane from the Dominican Republic and processed in the best Caribbean tradition.
MATUSALEM RUM 23 YEARS
€ 7.0
The Gran Reserva 23 aged rum is Matusalem's premium expression of rum aged with the Solera method and is appreciated for its delicious smoothness, well balanced with traces of honey, vanilla and molasses, with a spicy and persistent finish.
RUM PAMPERO ANIVERSARIO
€ 5.0
Intense mahogany colour with brilliant golden highlights, it has floral aromas of broom and orange blossom, sweet notes of vanilla and melted butter, dark hints of dark chocolate, leather and tobacco, with some smoky hints.
RUM ZACAPA SOLERA 23
€ 7.0
Rum Zacapa 23 years Solera, made from a combination of rums aged between 6 and 23 years. It is a smooth and enveloping distillate with a characteristic light mahogany colour and strong hints of spiced oak, dried fruit and raisins.
SCOTCH
A refined distillate with incredibly intense aromas and, often, enriched by a flavour that gives a smoky aftertaste. In its natural state it exudes and offers a journey into the senses.taste buds.
VODKA
Accentuated flavour for a low-calorie distillate with aromatic and proprietary taste.important, ideal drunk in a single shot or at a very cold temperature.
Absolut vodka is a Swedish grain vodka at 40° alcohol, made from winter wheat and water from southern Sweden, around Åhus, with a transparent white colour, a full-bodied and balanced taste, and a good base for various cocktails.
Made from rye, pure water and following a fire distillation process, Belvedere contains no additives, is certified kosher and is produced in accordance with Polish vodka legal regulations prohibiting the addition of other ingredients.
ICEBERG STRAWBERRY VODKA
€ 4.0
It has an intense, cheerful red colour with purple-red hues. Distinct strawberry aroma and full-bodied, smooth taste with a bursting sweet note with a very pleasant fresh fruit aftertaste.
Grey Goose is a super-premium vodka created by master cellarman François Thibault. It is a vodka with a crystal white appearance, without sediment. The aroma is clean, with floral and hesperidian hints, and the palate is rounded, smooth, with almond notes.
KEGLEVICH PEACH VODKA
€ 4.0
Keglevich Vodka is made from the distillation of potato and cereal starch and pulp, obtained from 3 distillations filtered over different materials. It is considered the traditional Russian and Polish super-alcoholic drink, and is used as the basis for countless cocktails.
VINNESS, BORN IN 2014
We are proud to present our Video
Elegance, refinement, a
utenticit
à, genuineness
à and a taste for beauty, in a nutshell: Vinness. The local food where the
quality rhymes with experience. A range of proposals that reflect
the Mediterranean tradition, in a
convivial and intimate.
The pleasure of good food served for you, now also with photos and videos on the main platforms and social media to keep you up to date.